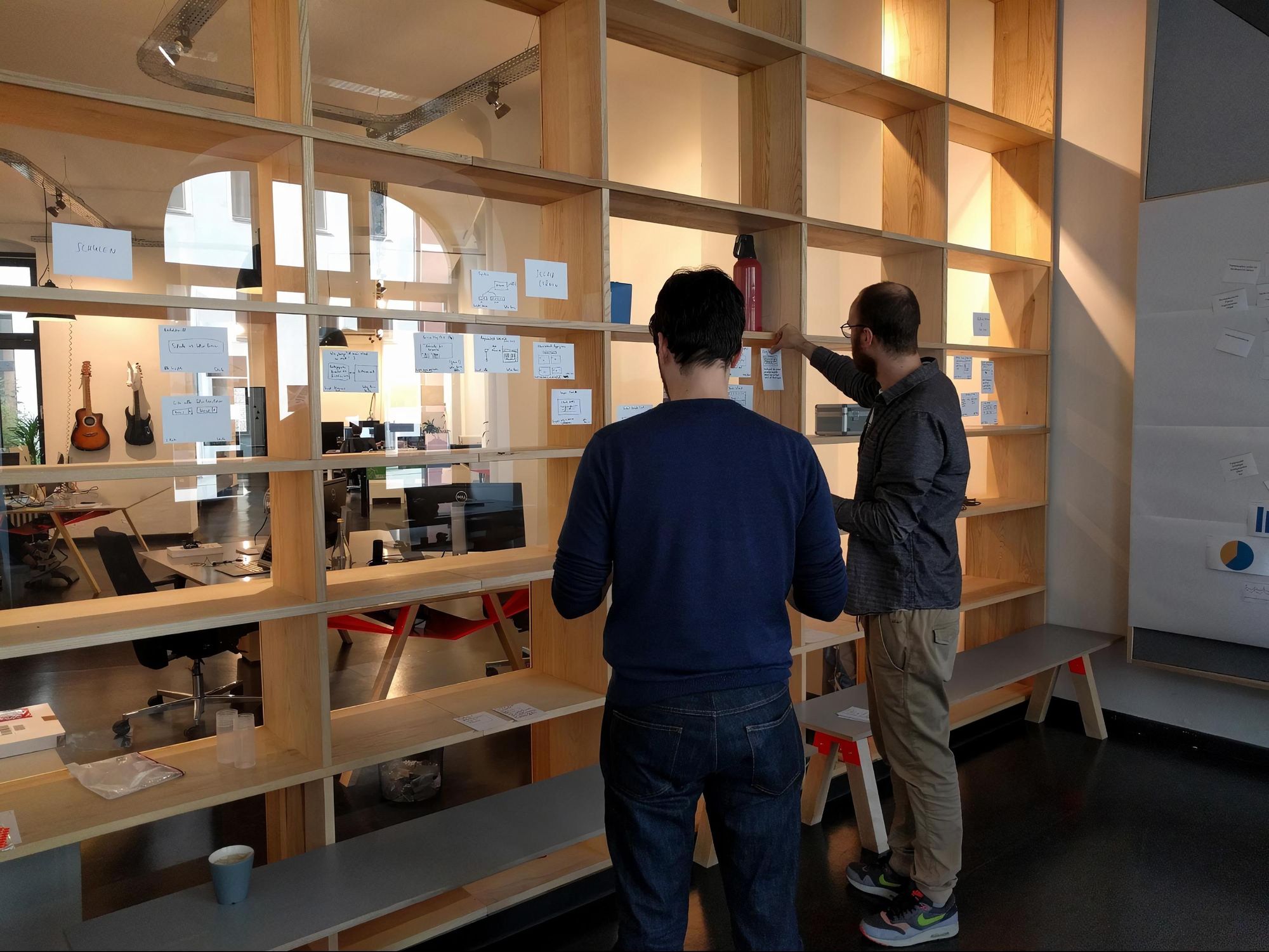 Context
The guys from Wizoo Publishing wanted to create an information portal for pianists. The name pianoo.de was already defined and a ton of ideas were available.
Problem
The development budget for this project was limited and Wizoo was unsure about what topics and services would matter most for people playing and learning piano, keyboard and synthesizer. Instead of sending the writers in a random direction they wanted a clear path for a successful launch of the site.
Preparation
I offered to do user research and facilitate an ideation workshop which Ralf from Wizoo happily accepted. So my team and I did following:
Started documenting everything within Confluence.
Gathered insights with field interviews.
Collaborated with a SEO company to learn about popular topics.
Handcrafted a workshop format based on design thinking.
Invited workshop participants from various backgrounds including a pianist, dev and writer.
Bought a bunch of material from Modulor (awesome shop BTW) to have enough paper, stickers, glue and colors.
Prepared a room with the sorted insights from the previous research.
The Workshop
Split in two groups many ideas were created and scribbled. Those were then thrown on the wall and quickly sorted into different topics like learning or buying. The participants voted for the desirability, technical feasibility and viability.
The Results
One of the top 3 ideas was implemented as a service tool within Pianoo.de.
The learnings from user research went straight into the sitemap and information architecture of Pianoo.de.
The designer gathered knowledge and built empathy for the audience and used that for creating a custom tailored UX.